Call 828-645-3899!
Nail Trims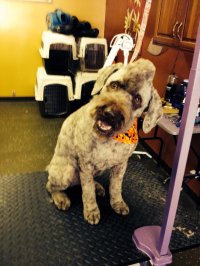 Monthly Nail Trim Clinics
Third Sunday of the month at The Spa from 12-2pm.
$10 Cash Only, Tips Are Very Appreciated
When arriving for your nail trim please circle around the parking lot to the right and pull up in front of the spa (passenger car door facing us), there is no sign in list. It will be one family in the spa at a time and the next family will wait outside the door until their turn. Please wait in your vehicle until it is your turn to pull up and come in. Your patience is appreciated.
Appointments cannot be set during clinics, please call or text to schedule with us.
http://animalhousepetspa.com/nail-trims.html | Saved Wednesday, January 9th, 2019 - 9:31 AM