Call 828-645-3899!
About Us
Hi, there! I'm Michelle, the critter cosmetologist here at Animal House Pet Spa.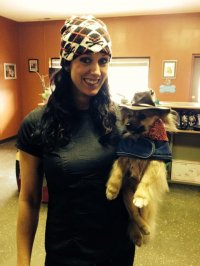 Hey there, I'm Michelle, the owner and groomer here at Animal House. I have always loved animals and knew I would work with them ever since I was little. After graduating high school in 2001 I took a year off before completing two years of Pre-Vet college in the University of Maine college system. Unfortunately, my math and science game wasn't competitive enough so I changed to a veterinary technician program in the same college system. Upon completing a year, I moved from Maine to Asheville NC in 2005. I worked at a local vet office for a few months before realizing that that wasn't the aspect of animal care I wanted to be part of. After applying at pet stores in Asheville, PetSuperMarket hired me and sent me to Nanhall Grooming School! After being the only groomer there for a few years I needed to branch out to learn more from other groomers. I worked at 2 other shops in the Asheville area before opening Animal House in February of 2013. In my free time I spend time with my Great Dane-Cleopatra, who you will meet at the spa and Lilly, my kitty who runs the house, I enjoy arts & crafts, and getting tattoos. I am working on finding myself again after some serious changes in my life.
I specialize in making you pet cute. Together we can decide on the cut or you can leave it up to me.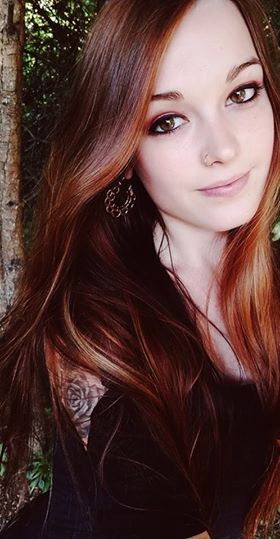 Hey there! I'm Katie, I'm one of the grooming assistants at Animal House Pet Spa. I started here in 2014 and have loved working with all the furry friends since. My work includes bathing, blow drying and brush outs, nail painting, simple coat coloring, and de-shedding. I'm also a professional cuddler to all those critters who just need a hug! I love working with animals, and love make new friends or seeing my regular fuzzy friends every week here at Animal House. Currently, I am enrolled in AB-Tech for obtaining Associates in Science degree and will continue to work towards a major in Wildlife Biology. In my freetime I enjoy nature photography, being a mom to my four cats, reading, playing video games, writing, and spending time with my family.
Emma is currently attending Flagler University in St Augustine, FL.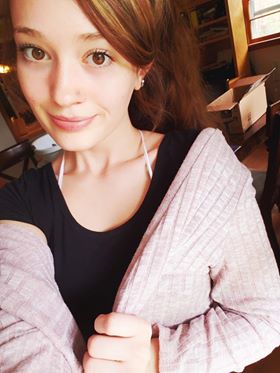 Hey! I'm Emma, I work as a grooming assistant at Animal House. My duties include bathing, cleaning, making the dogs look glamorous, occasionally drying & brushing, but especially making sure the dogs are in a happy environment! Though I haven't been working here that long, it warms my heart to see our regular and new pups come in and enjoy their day at the spa! Working with all the animals is wonderful, and knowing I do my part in making your pup feel better puts a smile on my face. I am currently working to get my AAS degree in order to transfer to a four year school and major in the fine arts. In my free time I enjoy classical dance, drawing, reading, and going on adventures with all my loved ones.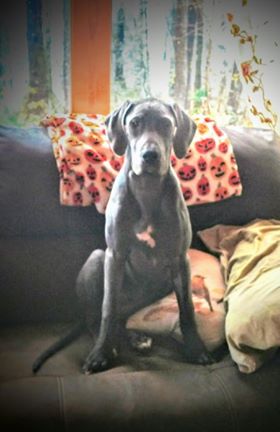 Woof! My name is Cleopatra 💜 I'm the beautiful Great Dane you will always see here at Animal House. Besides taking naps and playing with all the friends that come in, I help keep them calm. You may find me laying across a grooming table underneath a dog, holding paws with another, or sometimes offering encouraging barks to others. I may be big but my friends are as small as 3 pounds and as old as 14 years. When I'm not working I enjoy napping on one of my many beds, playing with my kitty sister Lilly, and going shopping.
http://animalhousepetspa.com/about-us.html | Saved Tuesday, January 26th, 2021 - 9:28 PM